THE LATEST NEWS & EVENTS

DemandBridge is Officially in the Cloud
We've successfully migrated DB Enterprise, DB Alliance, and DB Response Platform to Microsoft Azure!
June 3, 2017
During our partner conference, we announced that we would be migrating our SaaS product suite to a modern, cloud infrastructure. We have been hard at work since the beginning of this year preparing to move our data and applications into the Microsoft Azure Cloud. We're excited to announce that we have officially completed the transition and our apps are up and running in the new environment.
Now that we are on the Microsoft Azure cloud, we are looking forward to some short term and long term benefits:
A cloud environment is much more flexible and resilient, and provides access to more security than what we can offer out of our own data center. We can take advantage of simpler server upgrades and other security/reliability services which normally take weeks to plan. We expect significant improvements in stability and availability.
Over the past 5 months, we have also been working to deploy the Cloud Foundry platform into Azure to support our next-generation microservices and API-based platform. This will enable us to build features faster, more reliably and provide a level of extensibility through exposure of our internal APIs to customers that can take advantage of them. More on this later!
Microsoft Azure has many platform services that we plan to integrate directly into our offerings, starting with Microsoft PowerBI. We plan to expand our reporting offering to incorporate PowerBI which is a powerful reporting environment that is a core piece of the Microsoft Cortana Intelligence suite.
We are very excited about our cloud migration and what it means for the future of the DemandBridge product suite!

Cloud Computing Wins Preakness
Congratulations to our favorite horse on this weekend's Preakness win!
May 21, 2017
Cloud Computing skipped the Kentucky Derby, while eventual winner Always Dreaming and Classic Empire mixed it up in the mud at Churchill Downs. Two weeks later, Cloud Computing pounced on those two horses in the Preakness, pulling off an upset victory at 13-1 odds Saturday. He became the first horse to skip the Derby and win the second leg of the Triple Crown since filly Rachel Alexandra in 2009.
Always Dreaming and Classic Empire dueled throughout most of the race, before Classic Empire stuck his nose in front midway on the far turn. It looked as if Classic Empire would go on to win, but Cloud Computing ran him down on the outside.
"Some of the reason that we won today was because we were patient and didn't throw an inexperienced horse against a 20-horse field in the Derby on a very difficult track,'' winning co-owner Seth Klarman said. "We made a great call.'"

Thanks for Attending Our Big Event
2017 DemandBridge Partner Conference, April 26-28 in Atlanta
April, 2017
Thank you for attending our first ever "Partner Conference"! We hope you enjoyed the "Reimagined" format as much as we did, and that you found the content useful and relevant to your business.
In a departure from our traditional user training and classroom style conference format, our first "Partner Conference" featured content and speakers from some of our technology partners such as RedPoint Global, Microsoft, and Showpad. While we still offered the in-depth training sessions and product overviews our users have come to expect, we wanted to showcase some of the exciting changes we're working towards in an attempt to further enrich our partnerships with you—our clients, to help you do the same with yours. Highlights included an introduction to our new management team and ownership structure, including our Chairman and CEO, David Rich, insight into our platform move to Microsoft Azure cloud-based services, and future product plans.
As a valued partner, we'd love to know your thoughts on this year's conference. Please consider taking a moment to complete our brief survey to let us know how we did. Survey responses will be anonymous unless you choose to include your personal information.
If you were unable to attend the conference, contact info@demandbridge.com to find out about what you missed and to learn more about DemandBridge Reimagined.

"The New DemandBridge" Featured in PSDA Magazine
Enhanced Technology, Aligned with Your Needs
April, 2017
For years, the industry has known DemandBridge for technology that connects a distributor's accounting, operations and inventory systems, as well as an eCommerce portal for on-demand marketing, promotion and print. That technology is used by 1.2 million people, but we sensed an opportunity to help our clients succeed in new ways.
Marketing service providers who want to grow their businesses crave technology that's innovative and customizable, developed and updated by true software experts who can take their business to new heights. To that end, DemandBridge is changing in both the short term and the long term. We're putting an impressive facelift on our technology, including a move to the Microsoft Azure cloud. This will give clients a subscription model and more freedom to deploy the tools, applications and integrations they need. That "lift and shift" is taking place now.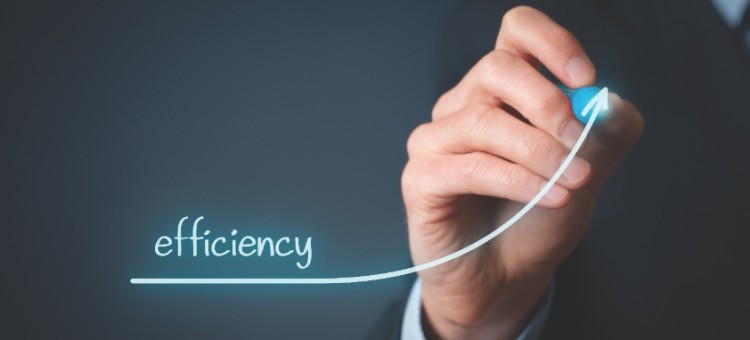 DemandBridge Software Featured in Print+Promo Magazine
A Closer Look at the Business Software That's Empowering Distributors
March, 2017 by Elise Hacking Carr
Any CEO worth his or her corner office understands the importance of the personal touch. In our industry, this is where distributors have outwitted the best attempts of major directs. But, sometimes, maintaining such a level of service can be tough thanks to complex jobs and even the day-to-day, back-office functions required of any size business. Enter single-source software solutions. Not only do they bring organization to these activities, they increase efficiency, effectiveness and, thereby, profit margins. Most importantly, they make it possible for distributors to preserve the customer-driven approaches that set them apart.