end-to-end digital marketing solutions built to successfully manage your business + brand
DemandBridge + e-Quantum, Inc. Merger/Acquisition
CREATING A LEADER IN THE MARKETING AUTOMATION SOFTWARE INDUSTRY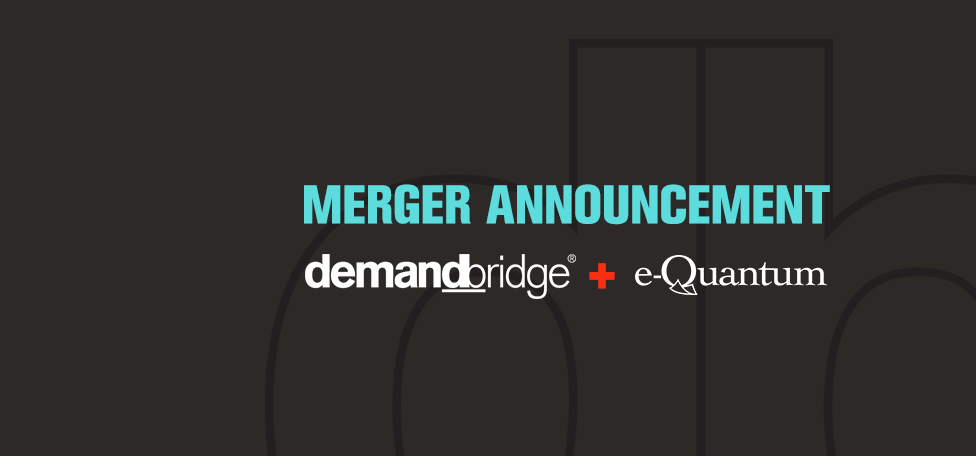 SO, WHAT'S BEING
REIMAGINED
Welcome to the new DemandBridge. New management team. New ownership structure. New product plans for the future.
Over the course of this past year, our software and products have continued to evolve and incorporate market-leading practices. We have new platforms on the horizon that will better enable you to generate new revenue and greater profit margins, both for yourselves and your clients. Together, we will partner with you and your clients to achieve better results and differentiated market offerings.
Marketing service providers who want to grow their businesses crave technology that's innovative and customizable, developed and updated by true software experts who can take their business to new heights. To that end, DemandBridge is changing in both the short term and the long term. We're putting an impressive facelift on our technology, including a move to the Microsoft Azure cloud. This will give clients a subscription model and more freedom to deploy the tools, applications and integrations they need. That "lift and shift" is taking place now.
Learn how our technology platforms can serve your organization!
Click to receive a free platform demonstration. We'll walk you through product features, integration, pricing, real-life use cases and more.
REQUEST A DEMO
DemandBridge values our global partnerships, and is dedicated to developing beneficial and results-driven relationships.
We also want to be the type of partner you can grab a beer with once the work is done.